Website Builder
Create a beautiful, professional website to promote your club. Stand out from the crowd and make a powerful, memorable first impression.
Fully Responsive Templates
ClubClouds is a high-quality solution for those who want a beautiful website in no time. It's fully responsive and will adapt itself to any mobile device. iPad, iPhone, Android, it doesn't matter. Your content will always looks its absolute best.
Pre-Designed Layouts
Pages come with professional, pre-designed structures specifically created for the purpose of club websites, making it easier to showcase your content. Easily add or remove sections, from sliders and galleries to events and news, to create the look you want.
Intuitive Content Management System
Our intuitive, easy-to-use content management system means that you'll be able to spend less time reading tutorials to manage your website and more time doing the things you want. We support unlimited pages, multiple contributors, and various access levels.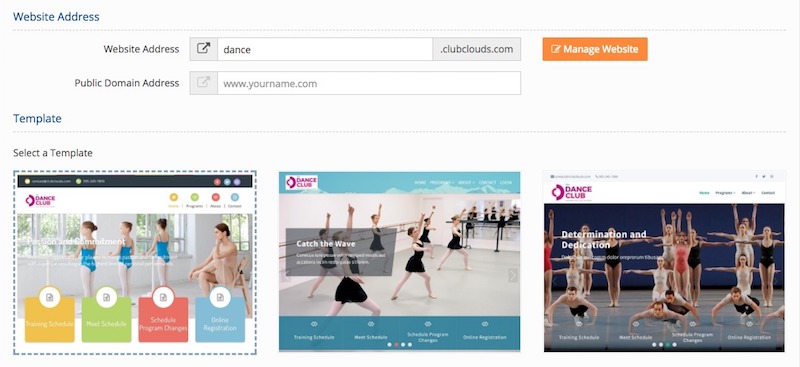 Free Set-Up & Tutorials
We know that a new website is a big change. At ClubClouds, we're here to help make that transition as smooth as possible. We can help you set up your entire website and give you one-on-one tutorials to get you started. Your success is our priority.
Slider Section
The home page slider is a simple and elegant image carousel that smoothly transitions between multiple images. An additional section located at the bottom of the slider allows you to display up to four important links.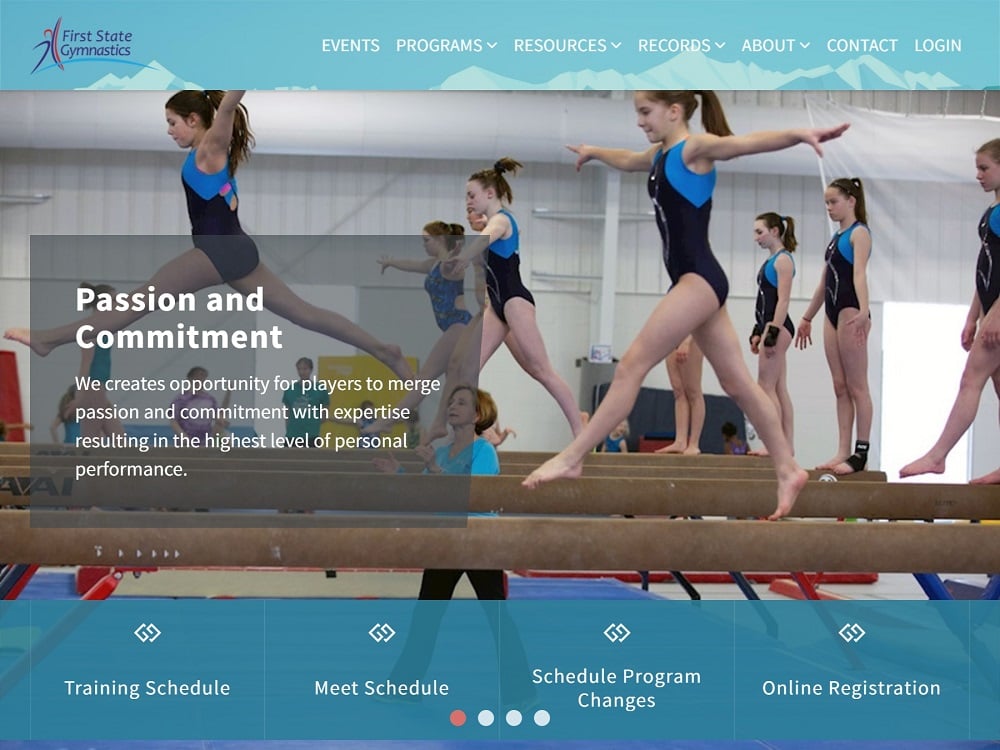 Image Links Section
The image links section is a flexible, multi-purpose section that displays multiple image icons with links, making it suitable for a variety of purposes, from partners and fundraisers to athletes and birthdays of the month.
Gallery Section
The gallery section is an image gallery with subsections to categorize your images. Clients can view different categories by clicking on a subsection of their choice, which automatically filters and displays the images.
Events Page
The events section on the home page automatically displays a preview of the most recent events from your events page. In addition, each event allows you to upload up to six documents related to the event.
News Page
The news section on the home page automatically displays a preview of the most recent news articles from your news page. Each news article consists of a title, subtitle, preview image, and a flexible body textarea.
Advanced Page
The advanced page is a more complex page that allows you to add subsections to create the page you want. Choose from a variety of subsections, including documents, gallery, image links, map, and more.